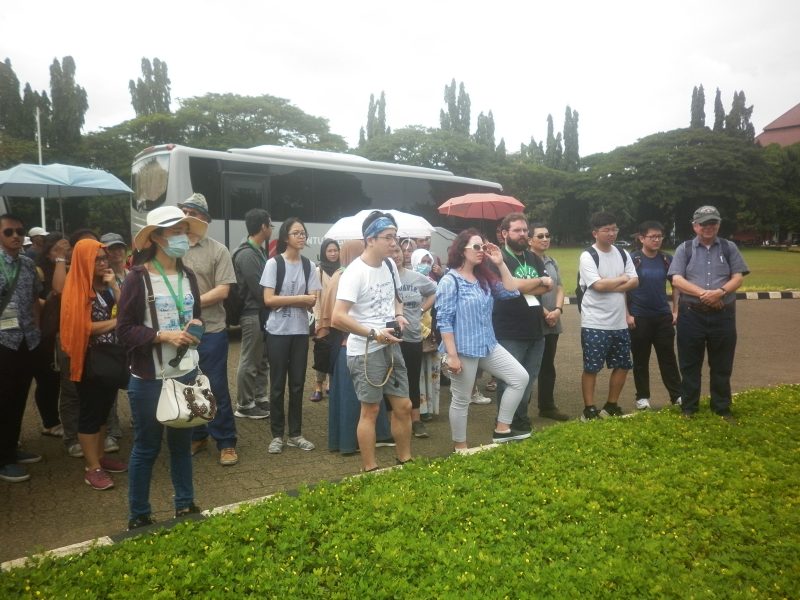 International Joint Studio and Seminar (IJSS) is a collaborative research activity involving teachers and students from the Department of Architecture, Faculty of Engineering, University of Indonesia, University of Florida, and Cardiff University. This research was coordinated by Prof. Kemas Ridwan Kurniawan, ST, M. Sc. In the fourth year of the IJSS, specifically, Chongqing Jiaotong University participated. This activity was previously held on January 14-23 2019 and was based in the Department of Architecture FTUI.
IJSS 2019 involved 29 foreign students and 30 UI students. Seven instructors from the four universities acted as facilitators, namely Prof. Christopher Silver (UF), Dr. Andrew Flynn, Dr. Li Yu, Dr. Andrea Frank (UC), Dr. Chen Chun (CJU), Prof. Pack Ridwan Kurniawan, and Dr. -Ing. Ova Candra Dewi, ST, M. Eng. (UI).
The participants and instructors were divided into four teams that discussed the city on specific topics, namely Resilient and Climate Change Adaptive City, Smart and Mobile Eco-city, Healthy City, and Cultural and Community Led City. Specific topics, therefore, also require specific research locations. Several areas in the area of ​​Jakarta and surrounding areas chosen as research locations by each team are Luar Batang Village, Depok City, and South Tangerang City.
IJSS 2019 begins with the orientation of the city of Jakarta – starting from the downtown area, historic areas, to densely populated settlements – to all participants. Then, each team conducted field observations at the research location. In field observations, participants conducted an active dialogue with the community as city dwellers and local government as regulators — including the Information and Informatics Office of Depok City, Depok City Cultural Service, Depok Heritge Community, and South Tangerang City Government.
Between the discussion and analysis activities by the participants, a public lecture was also held to provide a broader view of the topics discussed by each participant team. The public lecture presentation was delivered by six speakers who each mastered the research topic, namely Punto Wijayanto, ST, MT, Dr. Ir. Evawani Elisa, M. Eng, Nurul Helen, S. Ars., M. Ars., Dr. Andrea Frank, Dr. Andrew Flynn, and Dr. -Ing. Ova Candra Dewi, ST, M. Eng.
Not only at the University of Indonesia, the locations of IJSS activities in previous years have also been held in Cardiff University, Cardiff and University of Florida, Gainesville. As an activity in the last year based at the University of Indonesia, IJSS 2019 provides important meaning for the participants and facilitators.