The six students were Pande Bagus Widyantara, Muhammad Rasyad, Idrus Fahreza, Riska Amira, Naufal Arif, and Abiyyah. Not only offers interesting and innovative ideas, the six UI Engineering students managed to bring home the title of 1st place in the event.
The idea that was brought was an innovation from plastic waste that could be transformed into raw material for three-dimensional printer filament yarn. This was expressed by the six students as a new economic topic and an attractive business plan.
The Asian Students Venture Forum is an annual competition event held by Korea Economic Daily and sponsored by KT & G. This business start-up competition was participated by various countries in Asia, such as Korea, China, Taiwan, Hong Kong, Indonesia, Japang, Malaysia, Mongolia, Philippines, Singapore, Uzbekistan and Vietnam.
The biggest international business plan competition in Korea has been held since 2002. Not only presenting new ideas and interesting innovations, all participants of the competition also participated in various cultural activities, social discussions, and discussions related to other global economic issues.
In addition to winning the Asian Students Venture Forum competition, 4 UI Engineering students also managed to carve achievements at the 14th Malaysia Chem-e Car Competition 2019, in Malaysia. "Rhino Team" consisting of Muhammad Agus Setiawan (Chemical Engineering 16), Muhammad Iqbal Abdul Rasyid (Chemical Engineering 16), Romi Putra (Metallurgy 16), and Perdianta Sembiring (Computer Engineering 16) won third place in the competition held at March 29-30 2019.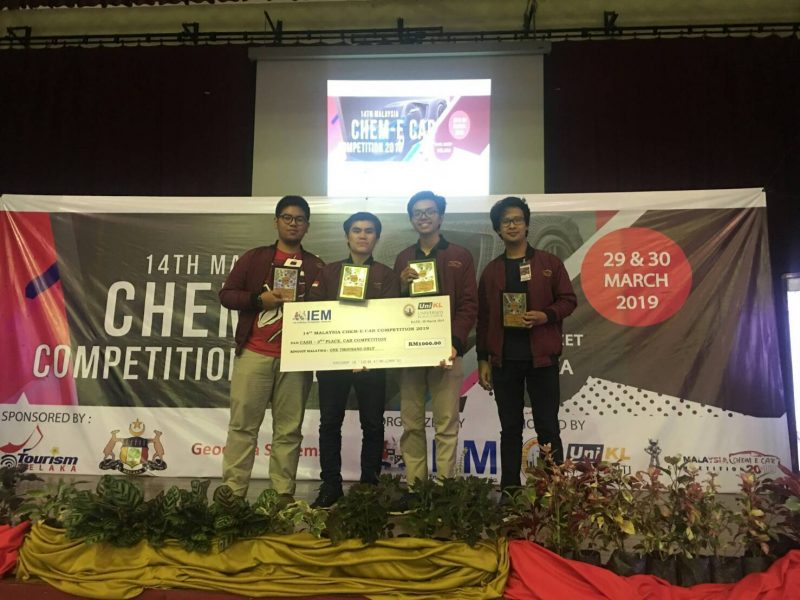 By making an energy-efficient car prototype, Tim Rhino from the University of Indonesia succeeded in placing himself in third place after ITB and UGM. This is a matter of pride for the six FT UI students because they have succeeded in surpassing more than 50 universities from various countries in Asia.
The Malaysia Chem-e Car Competition is an annual science and technology competition held by the University of Kuala Lumpur, Malaysia. This year, the Malaysia Chem-e Car Competition was attended by 63 universities in Asia and more than 200 students. This competition took place at the Kuala Lumpur University Malaysian Institute of Chemical & Bioengineering Technology.