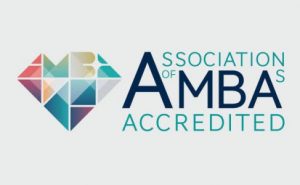 Master of Management Program (MM), as of February 14, 2019 has been formally accredited by the Association of MBA's Accredited (AMBA). This information was officially submitted by Katherine O'Flynn as Director of Accreditation Association of AMBA via e-mail / e-mail to FEB UI. Please note, that MM FEB UI has gone through the AMBA accreditation assessment process from 2016 to 2018.
AMBA is an organization that focuses on the accreditation and membership of business and management schools in the world that was formed in 1967 in the UK and currently has become one of the leading and prestigious accreditation institutions in the world.
AMBA accredits around 2% of business schools in the world. Membership is limited to business and management graduates from accredited universities. AMBA accreditation was also given based on the results of visitation of the panel team (assessor) from the AMBA visitation in November 2018.
At that time, the panel team provided positive feedback that the MM FEB UI program was accepted for AMBA international accreditation. They appreciated several important points from MM FEB UI, namely the journey of FEB UI institutions that have contributed globally and also the many MM FEB UI alumni who hold important positions in the community, as well as a fairly good alumni network.
In addition, FEB UI is also considered active in a number of international networks, faculty of members who are considered to have good quality, and have good quality students because through a rigorous selection process. Based on these points, MM FEB UI is deemed worthy of getting AMBA accreditation with a validity period of 3 years.