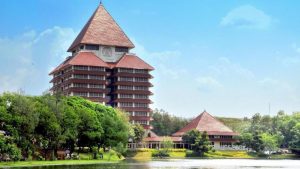 The Times Higher Education World College Rating Agency (THE) re-released the list of Emerging Economies University Rankings 2019 through the website https://www.timeshighereducation.com. This time, the Universitas  Indonesia (UI) was ranked 82nd along with the Beijing Institute of Technology. UI is the only Higher Education Institution from Indonesia to enter the Top 100 Emerging Economies University Ranking. The ranking is conducted on 442 Universities from 43 developing countries in the world.
The first to fourth rank is dominated by Universities from the People's Republic of China, namely Tsinghua University; Peking University; Zhejiang University; and the University of Science and Technology of China (each ranked 1st, 2nd, 3rd and 4th respectively). Whereas from our neighboring country, Malaysia, as many as three universities have successfully entered the ranks of the best Top 100 Universities, namely the University of Malaya; Universiti Teknologi Petronas; and Universiti Teknologi Malaysia (ranked 18; 60; 86 respectively).
UI Rector, Prof. Dr. Ir. Muhammad Anis, M.Met conveyed, "We are proud to be a university in Indonesia which won 82nd place in the ranking of the Best Universities in Developing Countries. This achievement is proof that higher education in Indonesia has been able to compete with other universities in the world. With this achievement, it is hoped that the good name of Education in Indonesia can continue to be recognized by the world community so that there will be an increasing number of foreign students who want to enjoy lectures in this country. "
This is the fourth year the Indonesian state is included in THE ranking. This ranking institution consistently emphasizes assessment indicators based on Teaching Performance (teaching and learning activities); Research; Transfer and Scientific Sharing and International Coverage of a university. Currently, UI's performance is increasing, evident from the assessment of the prestigious world ranking institution – THE. UI is focusing on increasing the capacity and quality of research and innovation and community service. In addition, UI is running an expanding network with campuses in Asia, Europe and other continents. UI also continues to strive to attract international students or foreign students to study at UI.
This achievement does not belong to the UI alone but also the nation's achievement that Higher Education in Indonesia has been recognized by the world. As a college locomotive in Indonesia, UI will advance to become a college that is able to contribute more to enhance national growth and competitiveness at the global level, promote innovation and entrepreneurship and overcome social challenges.