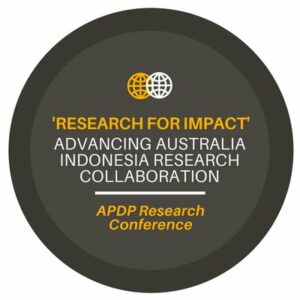 Consortium of 3 universities of Australia, that were consisted of Griffith University, James Cook
University, and Charles Darwin University, cooperated with 3 universities of Indonesia, that were
Universitas Indonesia (UI), Universitas Negeri Jakarta (UNJ), and Universitas Hasanuddin (Unhas), held
writing workshop.
This program was held in two cities in Indonesia, that were in Makassar on October 25 th to 27 th 2017 and
was continued to Jakarta on October 30 th to November 1 st 2017.
The workshop was part of Alumni Professional Development Program (APDP) program that is headed by
Griffith University.
The workshop participants were chosen from various profession background, started from government
officials, academicians, industrial players, up to the researchers.
Besides discussion about scientific journal, this workshop also talked about publication media theme,
popular media and creative writing method in social media.
APDP is a 10 months mentoring program in 2017-2018 that aims to build research capability and
improving quality and quantity of research publication as well.
"The other intention is to improving alumni networking and gives opportunities to the researchers to
disseminate their research to the international world," said Helen Belle, Manager of Griffith University.
Specifically, APDP is addressed to alumni of six universities that is connected in consortium of student
who studied in Indonesia and Australia, so that they can improve their journal writing ability.