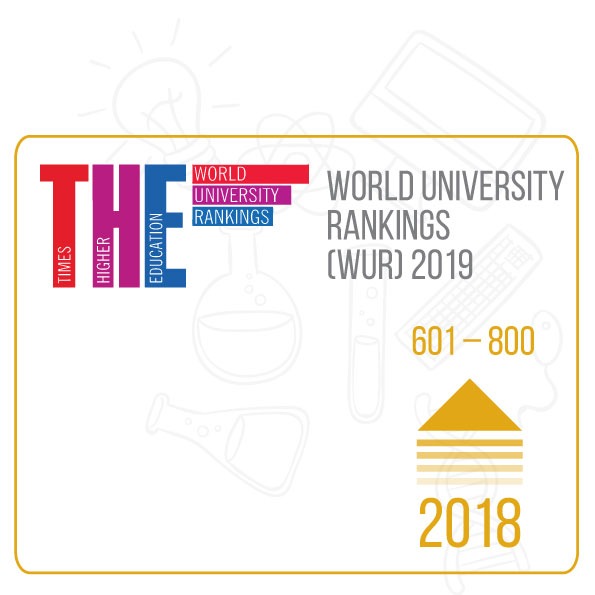 World University Ranking Institution, Times Higher Education (THE), released World University Rankings (WUR) 2019 on Wednesday, September 26th 2018 on their website https://www.timeshighereducation.com. Universitas Indonesia (UI) successfully improved its ranking by getting into world's 601-800 group rank.
UI became the only university from Indonesia that got into this group rank. Previously on THE WUR 2018, UI placed in 801 – 1.000 group rank. There were 1.258 universities from 86 countries that got into THE WUR 2019.
This year was the third year of Indonesia participation in THE ranking. This rankings consistently focus on teaching performance, research, knowledge sharing and transfer, and the university's international scope.
Rector of UI, Prof. Dr. Ir. Muhammad Anis, M.Met, said "Recently, UI performance are improving. It is proved by the result of Prestigious World University Ranking assessment, THE. UI focus on improving our research capacity and quality, as well as innovation and community service. Besides that, we are running to expand our university network within Asia, Europe and the other continent,".
"Rivalry on education quality development is done by benchmarking to university within the same regional, for example National University of Singapore that successfully has got into world's top 25. With their achievement, hopefully UI would be triggered to be a superior Southeast Asia University." added him.
This achievement was not only for UI, but also the nation achievement that university of Indonesia is recognized by the world. UI will streak off to be a university that would contribute more in order to improve the national growth and competitiveness on global level, promoting innovation and entrepreneurship, as well as facing social challenge.