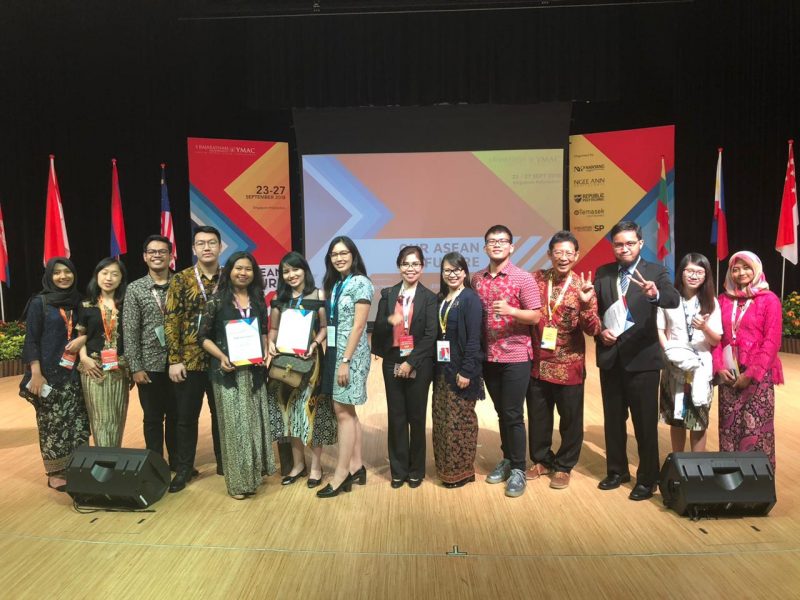 During 5 days, from September 23rd to 27th 2018, three Universitas Indonesia (UI) students participated in conference titled S. Rajaratnam Endowment Youth Model ASEAN Conference (SRE-YMAC).
The three students were Evita Martha Dewi (Faculty of Economics and Business, year of 2015), Christella Feniasti (Faculty of Social and Political Sciences, year of 2016), and Rachel Diercie Dwyarie (Faculty of Humanities, year2015).
The event was held at Singapore Polytechnic and participated by 200 students from the ten ASEAN countries as well as China and South Korea. On this event, the three UI students discussed about various issues that is faced by ASEAN, including labors, narcotics and healths.
Delegations from various countries searching and debating various solutions to solve number of problems that is faced by ASEAN, especially in relation to ASEAN improvement. Besides that, participants were also participating in series of event that was designed to acquaint various culture in ASEAN.
The event that was held by the support of Temasek Foundation Connects, gave several honor to participants with the best performance. Two UI students became Indonesia's pride by receiving Best Delegate (Evita Martha Dewi) for her diplomacy ability, and Best Position Paper (Rachel Diercie Dwyarie) for her competency in formulating solution for each issue that they discussed.
Christella Feniasti was also chosen as one of representatives to present solution on narcotics issue in front of Minister of Education of Singapore, Ong Ye Kung.