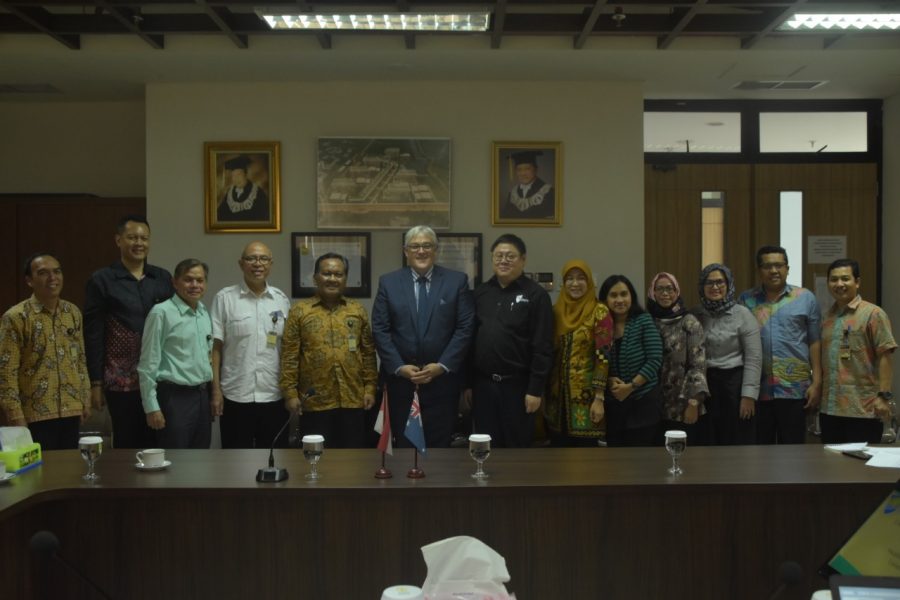 Universitas Indonesia (UI) Vocational Education Program collaborates with CQ University Australia in research and academic fields. This collaboration was marked by the signing of a Joint Memorandum of Understanding between the UI Chancellor Prof. Dr. Ir. Muhammad Anis, M.Met, with the Chancellor of CQ University Australia, Mr. Alastair Dawson, conducted at the beginning of February 2019 at the UI Depok Vocational campus.
This collaboration is one of UI Vocational's actions as the flag carrier of vocational education in Indonesia, which has become a pioneer in producing graduates who are able to compete in national and international industries.
There are eleven study programs in the Applied S1 program at CQ University Australia which can be chosen by UI Vocational students including D4 Public Health; D4 Physiotherapy; D4 Accounting and Business; D4 Digital Media; D4 Communication.
With this cooperation between countries, it is hoped that it will provide global insight and experience for students and lecturers. In addition, through the joint research program, it is expected to be able to encourage lecturers to produce quality research so that they can contribute greatly to the achievement of UI rankings in the world.
Prof. Sigit said "This collaboration focuses on the academic field, namely student exchange, further education for Vocational graduates and joint research of lecturers. The intended secondary education program is Vocational graduates with adequate qualifications that can continue to applied undergraduate degrees at CQ University Australia. With this collaboration, of course, it will bring benefits to both parties in improving academic quality. "
Previously in 2018, Vocational UI had also collaborated with Tokyo Metropolitan University for the level of direct education to the Masters level in the Occupational Therapy and Physiotherapy study program. Vocational UI is a program designed to prepare graduates who are competent and ready to work in certain fields of expertise.
It is expected that cross-country collaborations initiated by Vocational UI can improve the quality of Vocational Education in Indonesia. This collaboration is also expected to be able to encourage UI Vocational Education to become the best Vocational education program in Southeast Asia by increasing applied knowledge and technology that is beneficial to the nation.