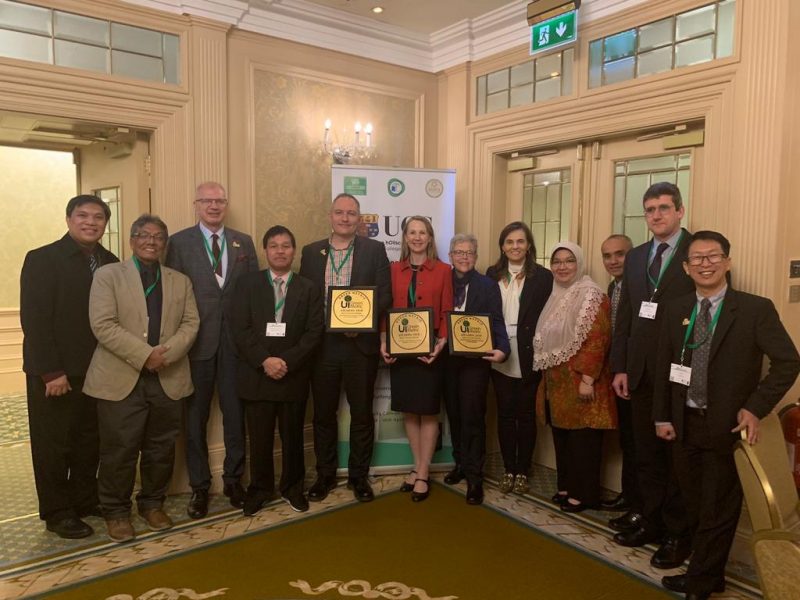 For the first time the annual World University Ranking event at the Universitas Indonesia GreenMetric was held in Europe and attended by more than 87 leaders of world universities from 37 countries. This annual UI event has become a popular and prestigious competition that presents universities that are very attentive to the realization of a campus that reflects beautiful, green, organized, environmentally friendly campus indicators, leading in waste management, water, energy, transportation and intelligent buildings, and education and research characterized by the concept of sustainable development.
This year's GreenMetric UI annual meeting was sponsored and held at the University College Cork, Ireland, in the westernmost part of Europe and has been scheduled to be implemented in Iran, Malaysia, Taiwan, Portugal, Colombia and Chile, until 2025.
The UI GreenMetric University Network has become a trend maker in open collaboration between universities and provides energy advancement for the development of increasingly advanced and integrated university infrastructure. A total of 48 university leaders have prepared complete papers which were presented giving the key to developing a university that pays attention to the efforts of the university to be the center for the realization of the UN Sustainable Development Goals, especially regarding goal number 13 responsible consumption and production.
The event, which was opened by Deputy Prime Minister of Ireland Simon Coveney, greatly appreciated the Global Leadership Movement conducted by the University of Indonesia. Prof. Riri Fitri Sari, Chair of the UI Network GreenMetric stated that the global movement that has been carried out by UI has increasingly developed and received attention from more than 800 universities worldwide that use Measurement Metrics which are set as indicators of leadership success on campus as an added value campus cyber-based learning era .