Community Engagement Program Coverage Area 2015-2020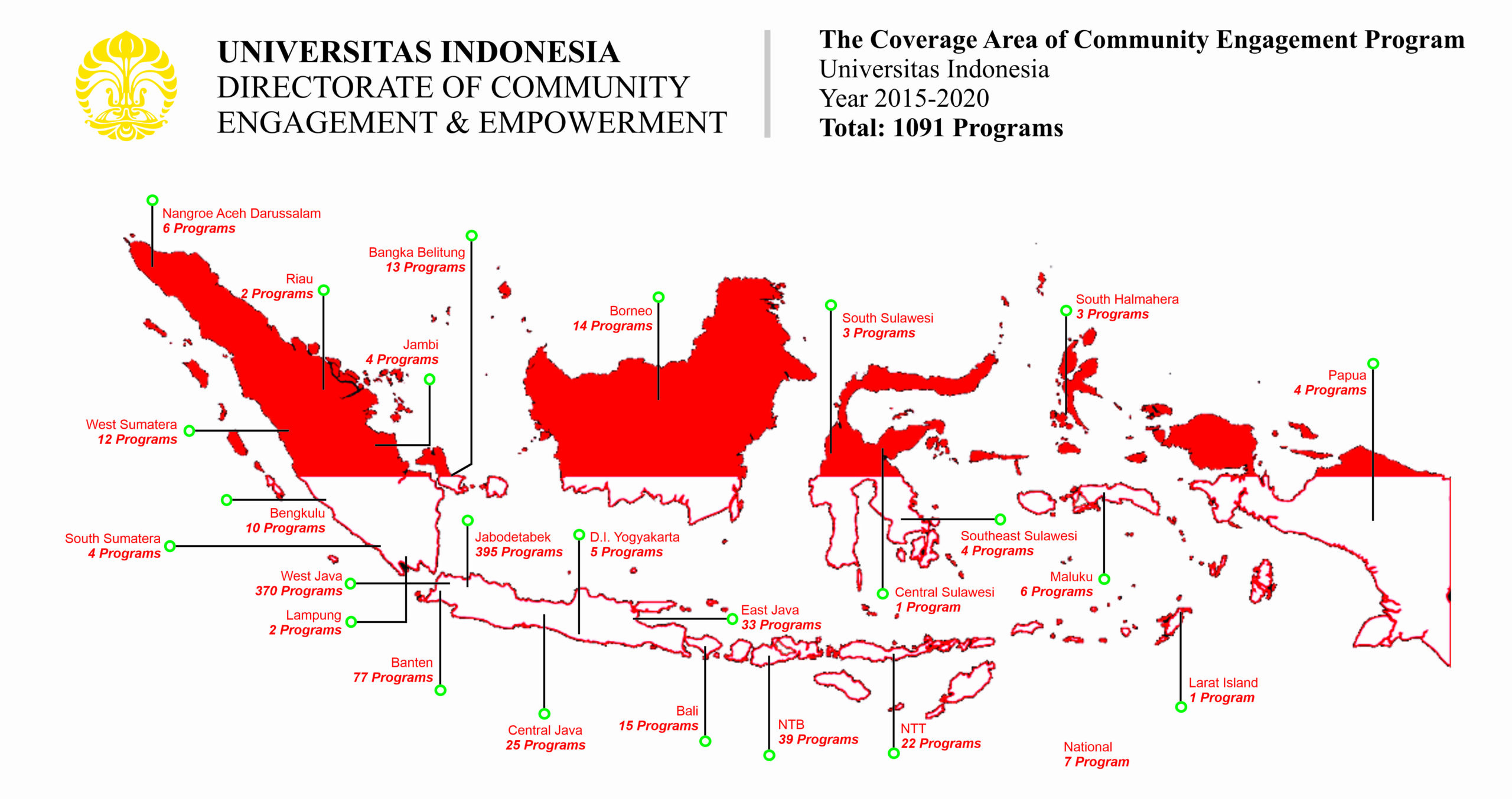 2021 Kaleidoscope of Research and Inovation
Contribution and Social Empowerment Roadmap
Roadmap is an important planning instrument to an institution in designing the vision and steps to realize it.
In making a roadmap, it is necessary to consider the internal and external condition so the roadmap can result in optimal and realistic plan.
a complete and round evaluation should be done to make a better improvement to the program and activity.
2994
The Number of Internal Contribution and Social Empowerment
290
The Number of External Contribution and Social Empowerment
8
The Number of Universitas Indonesia Disaster Care Activity
Recapitulation of Community Engagement Grants
The number of contribution and social empowerment program
147
Receiver of Assignment Grant, 2021
This post is also available in: English