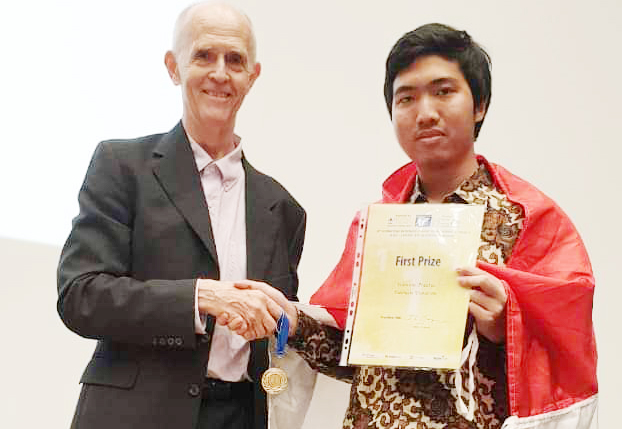 A proud achievement was again inscribed by Faculty of Math and Science (FMIPA) UI students. This time, the achievement was won by Valentino Prasetya (Mathematics 2016) in the 2019 International Mathematics Competition (IMC) which took place on 28 July – 3 August 2019 in Bulgaria.
Valentino won the gold medal in an important helatan for the young mathematician who has been going on since 1994. Before competing at IMC 2019, Valention, who previously won the silver medal in Mathematics in the 2019 College ON-MIPA, was trained in Jakarta for three days to work on various forms of international mathematics olympiad questions such as algebra, analysis, geometry and combinatorics, not only that the contingents are also trained to prepare for the mentality of competition.
Dean of FMIPA UI, Prof. Dr. rer nat. Abdul Haris expressed his pride for the achievements of his students, he hoped that the achievements achieved by Valentino would be a motivation for students of FMIPA UI to be more enthusiastic about learning and being active in various academic competitions.
"Of course we are very proud, and fully support so that more FMIPA UI students who excel at national and even international levels," said Prof. Haris.